Making
lovemarks forever
Watch our clues to make your communication rock roll. It is our quest to manifest your brand potential into reality, transforming your business goals into strong, convincing communication and creating evergreens for your audience. We will make your lovemark meaningful. We craft your brand strategy, your identity, your campaigns and communication, packaging, spaces and beyond.

Yours Truly,
Brand Lieutenants.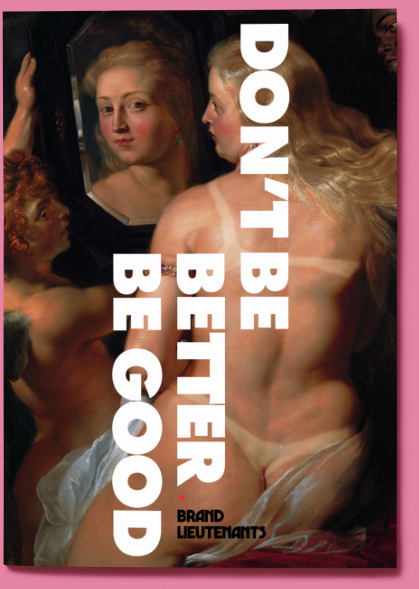 DON'T BE BETTER BE GOOD.
HOW DO YOU BRAND
IN OUR BRAVE NEW WORLD?
by Brand Lieutenants
Order your copy of this ongoing series of fresh insights and tips based on professional and relational experiences in the field of branding and marketing. These awarded creatives get to the nub of the matter in a quirky but positive way.
get your limited copy for free today: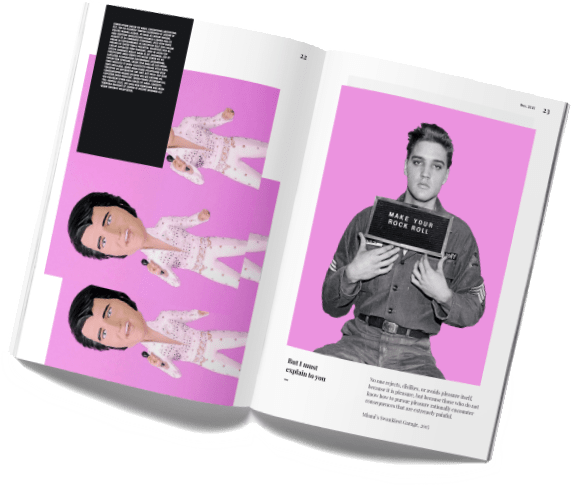 what are your
Core values?
We firmly believe in the core values of a brand. They are the 'heart' of your organisation and ensure that in marketing statements you do not call out things that you cannot live up to internally. They make every company unique. We always advise our clients to keep the core values internal. But in the context of fellowship, we are happy to share our core values with you.
goal oriented solution diggers / Proactive thinkers / Clever creatives /
Making sense matters / quality is universal / deliver experiences /
Cut the crap
Yours Truly,
Brand Lieutenants.

let's solve your brand case