the circular hub
the case: making a new circular hub shine
In order to launch this new hub to support & accelerate the circular economy the client asked us to develop a fresh and appealing brand identity. 'And please can you do it asap, we really believe in your creative talent' (thank you for that Mieke).
the plot: make the brand top notch
But, instead of jumping into the branding game without any clues, we need have a good strategic exercise in advance. It will bring out the real brand identity spirit and we will directly pinpoint the necessary steps to launch the brand in a quick but meaningful and effective way.
Strategic guidance is key and was done by Lieutenant Jack Cojak.
the clues: circular kickstart
Focus on the change makers first. Starters are the engine of the circular transition. We strongly believe in the power of circular starters to create a mind shift towards a sustainable, circular future. Starters are the engine of transition, and their innovative ideas are often a source of inspiration for large companies. That's the clue to the succes story of the Circular Hub.
Branding & visual identity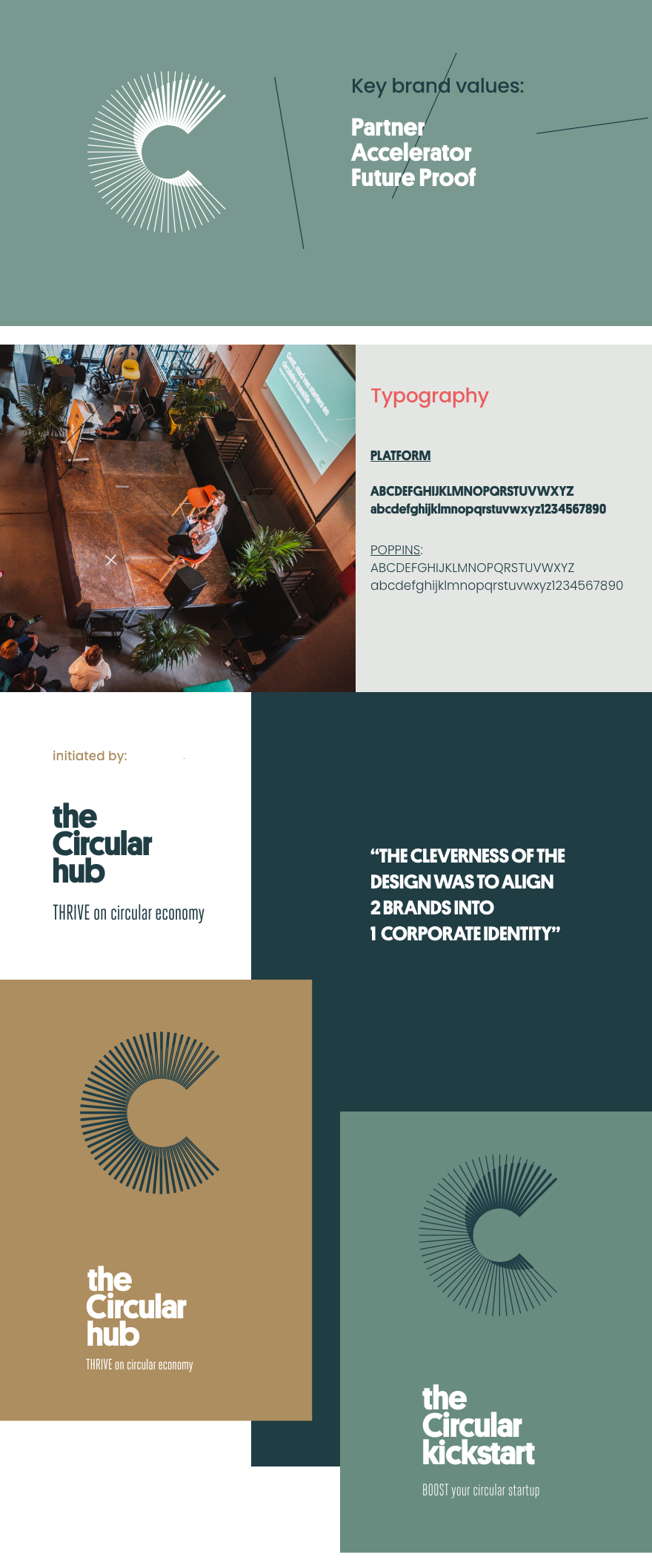 Online communication